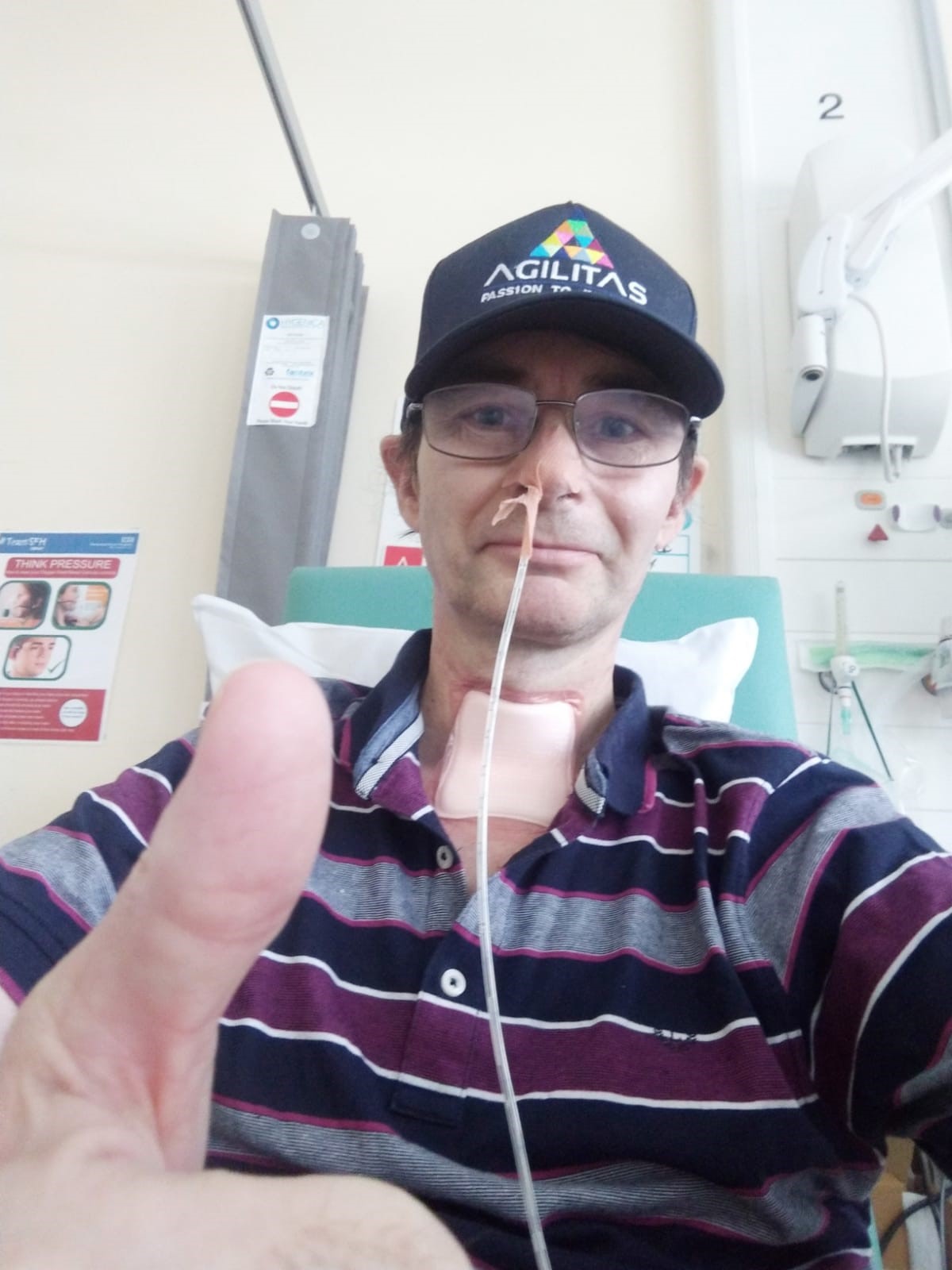 Welcome home Ricky!
The whole team at Agilitas are delighted to share the fantastic news that Ricky Chadwick, one of our Repair Engineers has finally come home to his family after 81 days spent in hospital with COVID-19.
Ricky, his family, friends and colleagues have been praying and sending their thoughts and best wishes for Ricky throughout his time spent in Kings Mill Hospital, Sutton in Ashfield where he spent 4 weeks of the 81 days in a coma.
A life-long Nottingham Forest fan, Ricky is now safely home recovering with his wife and daughter.  The entire Agilitas team have been sending their best wishes through photos, videos, cards and donations to the hospital where he spent the last 11 weeks.
We would like to send a special thanks the amazing and dedicated staff at Kings Mill Hospital who went above and beyond in their duty to ensure Ricky beat this horrific virus.
Shaun Lynn, CEO, comments "We are so proud of Ricky and really looking forward to welcoming him back to the office once he has fully recovered, when I'm sure there will be a huge Agilitastic welcome waiting for him.  It has been a very difficult time for his family, friends and colleagues, all of whom have had Ricky's recovery in the forefront of their minds throughout his time in hospital, so to have him back home is fantastic news for both him and all those who love and care for him."