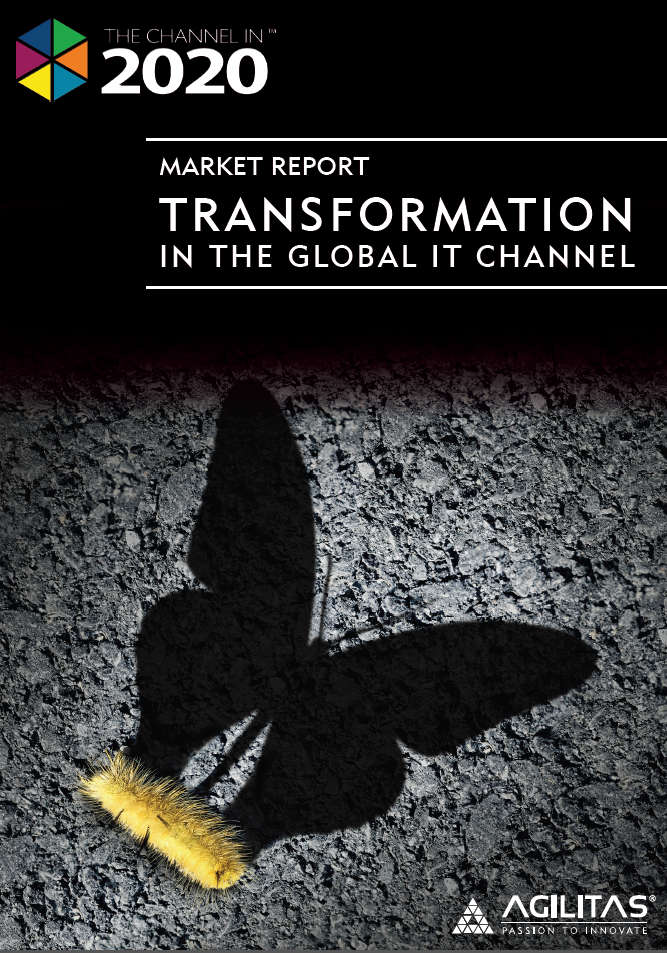 68% of IT channel businesses consider business transformation to be essential in order to meet customer requirements, according to new research announced today by leading global channel services provider, Agilitas IT Solutions​.
Agilitas has launched the final market report in its 'Channel in 2020' campaign today, which looks into Transformation – a theme that has been mentioned and woven in and out of all the previous topics explored in this campaign.
The age-old saying that 'the only constant is change' is particularly applicable to the global IT channel today, which has to adapt and evolve to deal with changing customer demands and requirements, advancements in new technologies, and other disruptive elements of the ever-changing IT and business landscape. Channel companies that want to thrive, not despite the changes and challenging times we are all faced with, but because of them, are
transforming their own business models.
Transformation is clearly widespread among channel businesses, as over three quarters of them are planning, in the process of, or already have, undergone a transformational shift. In fact, 15% of companies are ahead of the game and have already undergone a transformational shift to meet customer requirements, and 28% are currently undergoing a significant transformational shift.
"In the uncertain times we live in, it is critical that channel decision makers embrace Transformation, ensuring that their businesses have the agility and flexibility needed to properly leverage new technologies and adapt to different business approaches," comments Richard Eglon, Marketing Director of Agilitas. "The results of our research make it clear that the vast majority of channel businesses understand the importance of transformation, and most are already taking steps to implement it."
Eglon continues: "It perhaps goes without saying that in order to make the most of a company's people, finance and technology, and business models of disruption, innovation, collaboration, globalisation, and relevance, that company must be able to evolve and make changes to its current ways of doing business. You can have all the good intentions to adopt these approaches to business, but without the ability to be agile and transform, they are meaningless."
Other key findings from the report include:
81% of decision-makers surveyed said that the relentless development of technology, and changing customer requirements, had encouraged business transformation within their business.
65% of companies surveyed that have undergone or are undergoing a transformational shift have had a change of business model or a change in their strategic short term and long-term objectives.
60% of the channel businesses surveyed said that technology vendors are providing them with the necessary support to transform their business at the speed they require.
47% of respondents said it was the senior management team leading transformation within customers' businesses.
"For the last three years, we have been contributing to and leading research into the global IT channel with our 'Channel in 2020' campaign here at Agilitas," added Eglon. "We have been publishing market reports such as this one, with insights based on responses that decision makers in the IT channel, have given in our research surveys. This report on Transformation marks the end of our 'Channel in 2020' campaign, but this does not mean we will stop bringing you insights. Watch this space for updates about our upcoming new campaign that will look to make connections across the whole IT channel!"
The research was carried out with over 100 decision makers from the leading Managed Service Providers, IT resellers and channel service companies, which have a fixed office in the UK, in June 2018. More details are available in the market report on Transformation, which can be downloaded from Agilitas' dedicated 'Channel in 2020' section of its website here.