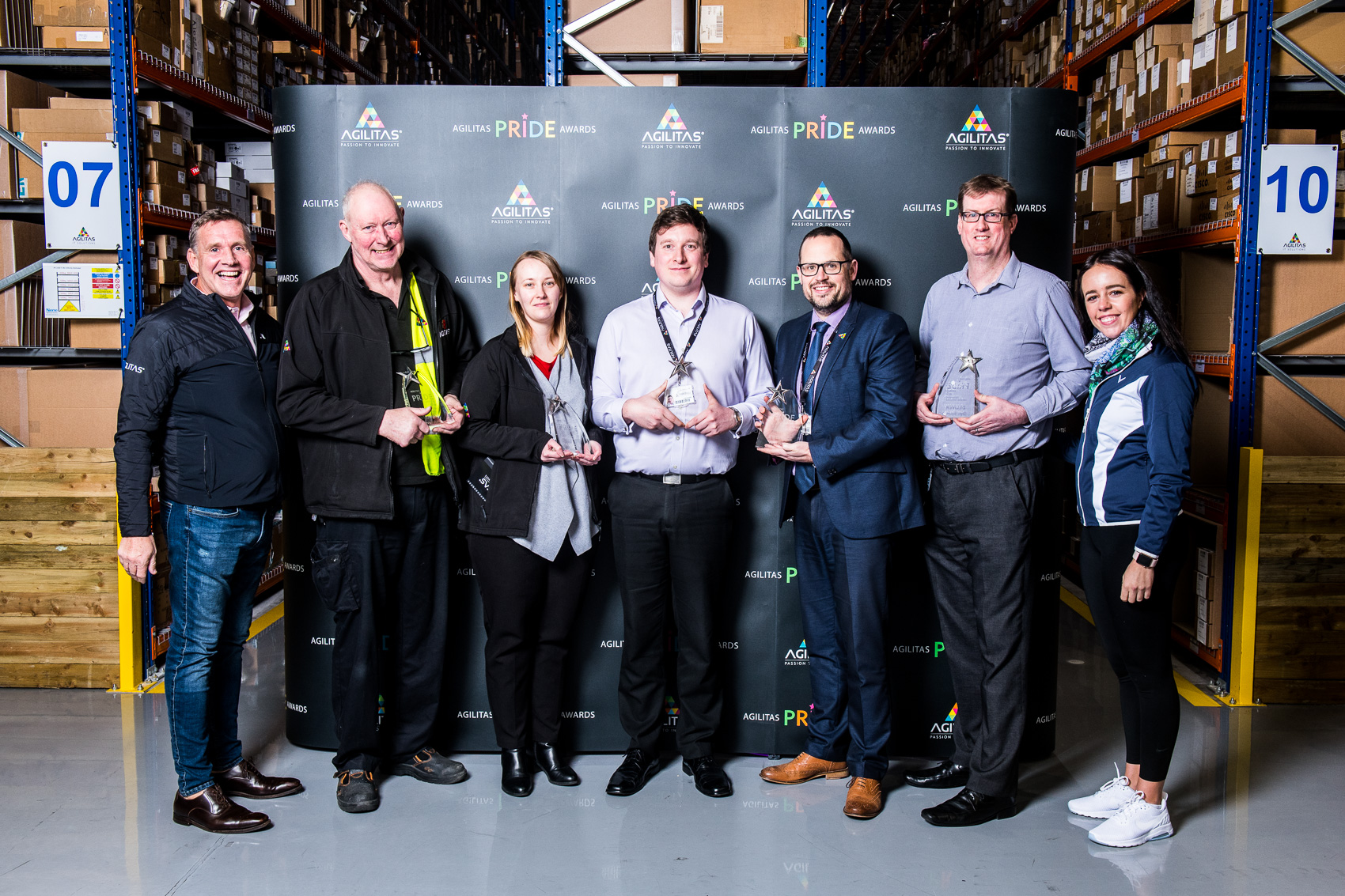 Here at Agilitas we are all about our people and our core values. Our annual PRIDE Awards combines these two factors to recognise and celebrate the hard work of our employees. Nominated and voted for by colleagues it is a great opportunity for the whole company to acknowledge the individuals who are going the extra mile and demonstrating our core values in every aspect of their work.
PRIDE stands for our 5 core values: Passion, Respect, Innovate, Deliver and Embrace. As a company we stick to these values with everything we do. From going the extra mile for the customer to always embracing new methods and innovation, these values are consistent throughout the company. It is therefore important for all of our employees to recognise these values and how they can impact the business to ensure they incorporate them into their everyday work.
This year's awards were presented by our official brand ambassador, professional golfer, Women's British Open Golf Champion and Solheim Cup winner, Georgia Hall MBE, and world trick shot champion, Geoff Swain. Georgia became an Agilitas brand ambassador earlier last year, and sports the company's logo on her clothing at all tournaments. She has also been host to a number of exciting company events where Agilitas employees and partners have been in attendance.
It was an honour to have Georgia and Geoff presenting the awards and we would like to say a massive congratulations to all 5 of our award winners and thank them for their dedication and hard work they do that has contributed to Agilitas' success over the past year.
Award Winners
The first of the awards, the Passion award, was awarded to Jess Senior, who was nominated by her peers for having a passionate focus on customers to ensure their experience of Agilitas is always a positive one.
Next, Tom Rhodes was presented the Respect award for always doing his absolute best with any given task and being a great asset to the company as he continues to make a number of improvements across the procurement department.
The Innovate award was presented to Steve Reid. His peers said he just gets on with his job, day in, day out – perfect. Steve was particularly commended for his recent innovative suggestion of consolidating all cardboard packaging, to help reduce waste and save money, a great idea for the company.
Glyn Squires was awarded the Deliver award for his outstanding attitude towards his work, which he has had since his first day at Agilitas. His peers said that Glyn is knowledgeable, proactive and organised and is a key member of the bid team.
Last, but certainly not least, was the Embrace award, given to Paul Wilcox. Paul was awarded the embrace award for always helping out with any problems that he can, especially with customers and the customer support team.