Shaun Lynn, CEO at Agilitas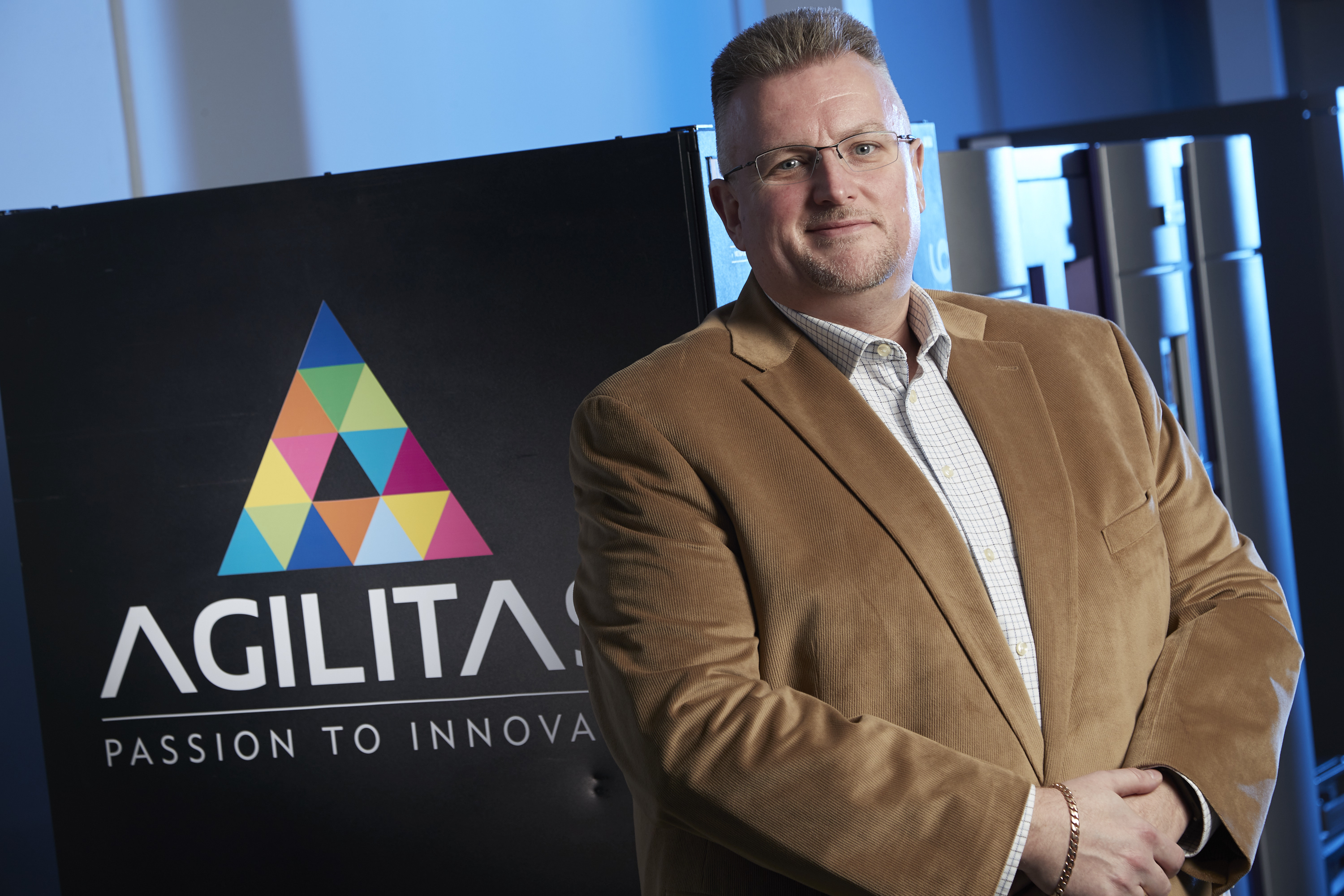 There is one overarching theme that is critical to all those operating in the global IT channel: relationships and partnerships. This is evident even from the way channel companies refer to themselves and each other – 'channel partners'. Working well together is essential, and is why the channel industry continues to thrive through continued periods of change and disruption.
The evidence of strong relationships can be seen in three key areas: internally in employee and team relationships within the business, externally with other collaborative partners, as well as externally with customers. Let's explore these different relationships in a bit more detail.
Internal relationships: investing and communicating
 For any business it is important to have solid relationships within their company, and to recognise the importance of employee relationships when building high performance teams. A positive company culture, the level of internal investment and the value felt by employees are all critical in creating a strong organisational structure that can deliver success.
Team members within a business are the people who are going to be creating and maintaining external relationships, therefore it is essential that everyone is on the same page delivering the same consistent messages and quality of service.
Creating a positive work environment where employees feel appreciated and motivated will help improve and maintain the overall morale of staff. This can be done by constantly communicating your company's core mission and values, to ensure that employees know the attitude they should have towards their work. We do this at Agilitas by creating a positive environment built upon our core PRIDE values, Passion, Respect, Innovate, Deliver and Embrace.
Employees want something to work towards, therefore it is important they understand the company's values and how their roles contribute to achieving these objectives. It is also important that companies are transparent with their employees and keep them in the loop and involved with business decisions to make them feel appreciated and a valued member of the team. An employee that feels valued will be more motivated and enthusiastic in their role, driving better results. We try and make our team feel valued by investing in new offices, offering flexible working, and running lots of social events throughout the year.
Partner relationships: collaboration creates a win-win situation
In addition to the importance of employee relationships, it is critical that businesses in the channel are investing as much, if not more, time, effort and money into external relationships with other companies in the channel, whether that be customers or companies they work in collaboration with. Channel companies need to strengthen these relationships to ensure they have the infrastructure to provide the breadth of services their end user clients are demanding in a market where customer experience and business outcomes continue to rule.
Trying to run a company model that operates entirely self-sufficiently from other channel companies is a risky plan. As end customers' desire for a widening remit of services is increasing at a greater rate than ever before, it is more time and cost efficient for channel partners to manage these services through outsourcing and collaborating rather than trying to develop a new skill-set internally.
A recent successful collaboration for Agilitas was our choice in naming Greensafe IT our first Accredited Services Partner. We had worked with Greensafe IT for a number of years and built up a strong complementary partnership between the two best-of-breed businesses. This collaboration ensured that Agilitas could bolt-on first-class workspace and ITAD services to its portfolio and deliver the packaged solutions channel partners are now demanding.
As the level of service that customers are now demanding can rarely be delivered by one single channel partner, collaboration between two or more channel partners is invaluable to remain relevant and innovative for their customers. Channel partners must ensure they are creating strong relationships with other partners, not only to offer their end customers the highest level of specialist services they can, but also to stimulate growth through new business and increased customer loyalty. By communicating the benefits and advantages that other channel partners can reap from collaboration, partners can proactively build stronger relationships that will add value to their business.
 Customer relationships: trust is key
 The final – and arguably most importantly – key type of relationships for channel partners are the long-standing ones with their customers. These are the relationships that bring in revenue and are responsible for the success of all businesses. Each of these customers are unique and they should therefore all be supported differently and on a case by case basis in order to feel valued.
Instead of telling each customer what you can offer them it is important that you listen and understand their needs and the services they are looking for to achieve their objectives. This is why we are blessed with two ears and just one mouth. By understanding what customers want, this will allow partners to deliver tailor made solutions, delivering relevant services that build trust within the relationship.
In order to be a trusted channel partner, you need to build up a reputation of trust and reliability over a long period of time. Agilitas has demonstrated this dedication to the channel by ensuring we remain aligned to the ever-changing needs of channel businesses. Some of our long-standing relationships include the likes of SCC, Allvotec, ITEC, IBM and Ricoh to name but a few. You must continue evolving in order to remain relevant by delivering business outcomes and driving Intellectual Property and value in both yours and your customers' business.
To maintain positive, long-standing relationships with customers, it is important that channel partners are open and honest. Honesty and transparency go a long way in maintaining any lasting relationship, and this is no different in the channel. It is a great way to build trust and ensure customers have confidence in what you are providing for them. Constantly keeping customers up to date with new innovations in services and solutions means that they will believe that their channel partners value their business and are always providing industry leading solutions that keep providing a differentiator for them with their own end user clients.
Stronger together
Relationships play an integral role in every channel business and are essential for growth and development. By channel partners investing in their employees they create a team that are willing to work to create these stronger relationships and partnerships. Channel partners must continually work on maintaining strong relationships with employees and team members, with customers, and with partners, in order to develop their services and continue to remain relevant with the ever-changing environment of the technology channel.
With stronger channel relationships across both your own and your partners' businesses you can provide the foundation required to drive innovation and change to the next level and outperform your strategic business goals.