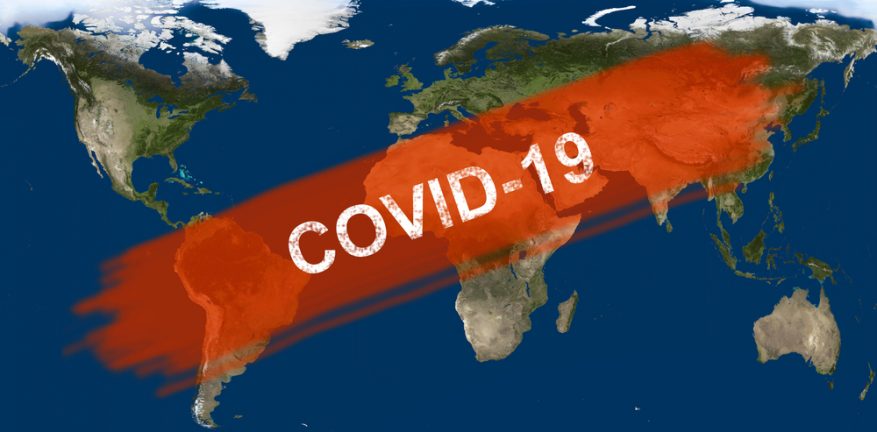 Are channel partners doing everything they can to ensure their businesses survive the pandemic?
Channel firms are responding to a "new normal" brought about by the pandemic. We've seen vendors rolling out special measures to support the channel and help it survive COVID-19. We've also witnessed partners going the extra mile to help their customers adjust to changing work practices.
But are partners doing everything they can to ensure their businesses survive COVID-19? If not, what measures can they take to safeguard their operations? Both now and during the economic downturn to come?
"The future is divided into two halves, to be truthful," said Kevin Timms, CEO at managed service provider, EACS. "Those MSPs that have planned ahead and those that have not.
"Those that have created balanced portfolios of both clients and services and are not reliant on a single type of revenue stream will be far better placed to come out of the current situation than those reliant on a single source of income," he said.
Similarly, partners that operate an annuity model will likely be in better shape to survive COVID-19. They have a regular revenue stream, as opposed to partners that rely on one-off or project-based work.
Peter Olive is founder of Vortex 6, which automates vendor partner program compliance. He said he has seen partners trying to keep their heads above water, firsthand.
"Most of our customers are doing really well, but there are a small number that are struggling. One in the States had to furlough a significant percentage of their employees. Their annuity business was quite small, and they relied upon new implementations and new projects. And new projects require two things to happen.
"One, the funding still must be there, and the customer wants to spend the money, which in a crisis, they tend not to. Two, some of those projects involve physical implementation. So they must go out and install devices and networking and so on. And when companies lock down and they shut their offices, that becomes difficult as well."
However, Olive said the main reason why annuity is so important is its consistency.
"Month after month, you know what your revenue is. But with project-based businesses, you sell it, you implement it, it goes away. It's very lumpy, and it leaves you vulnerable to economic shocks like this one."
Innovation
There will be the temptation to play it safe to survive COVID-19 intact. However, innovation will continue to play a major part in channel firms' success, even post-COVID-19.
"Now is the time to innovate and thrive," said Richard Eglon, marketing director at Agilitas IT Solutions. "I believe that those individuals who are more innovative in this situation will find their businesses obtaining a higher level of trust and loyalty. Now is the time to recognise the power in what you can do for your customers. We may not all be in the position to produce ventilators like Dyson or face masks like Playmobil, but we can help where we can, and ensure our businesses keep serving our customers."
More than anything, channel firms need to
continue to serve their customers, when it is most needed. This means getting to know their business intimately.
"Providers will need to understand the challenges end users will be facing and then work with them to find a workable solution that fits," said Timms. "Gone are the days when there is a one-size-fits-all. Providers will have to be flexible, agile and proactive. In the majority of cases we are the end users' trusted advisers."
Levelling the Field
Planning is crucial to understanding how business priorities will change for the remainder of the year and for making decisions while uncertainty remains.
"The pandemic has, in some regard, levelled the playing fields for many players and industries," said Wayne Speechly, principal director, Digital Advisory, NTT Ltd.
"On the one hand, it has given some organisations that were trailing behind the opportunity to accelerate closing the gap, while on the other it has provided other challengers with the chance to leapfrog."
Speechly said that as businesses plan for the upcoming months, it is essential that demand forecasting becomes a more fluid process, taking into consideration "continued business as usual" and "new normal business" initiatives.
"It is equally important that partners help businesses identify and fast track the opportunities that will add tangible value," he said.
Speechly pointed to NTT's recent 2020 Global Managed Services Report, which found that this technical expertise is the main driver for the selection of a service provider.
"The network infrastructure, access to application services, integration of microservices and the utilisation of data to drive meaningful insights are being reaffirmed as priorities given the new distributed and diverse remote working environment."
Dynamics have shifted and the nature of work likely changed forever. More than anything, empathy and kindness will play a greater part in business relationships moving forward. Luckily, the channel has always been a "relationships" business. So now is the time for partners to demonstrate their loyalty and their value to customers.
Said Eglon: "I think this situation will also allow people to be more transparent with others, increasing the level of trust and honesty which will help people share ideas, and therefore becoming a stronger business coming out the other side."
IN THE PRESS: https://www.channelfutures.com/emea/how-can-the-channel-survive-covid-19/2