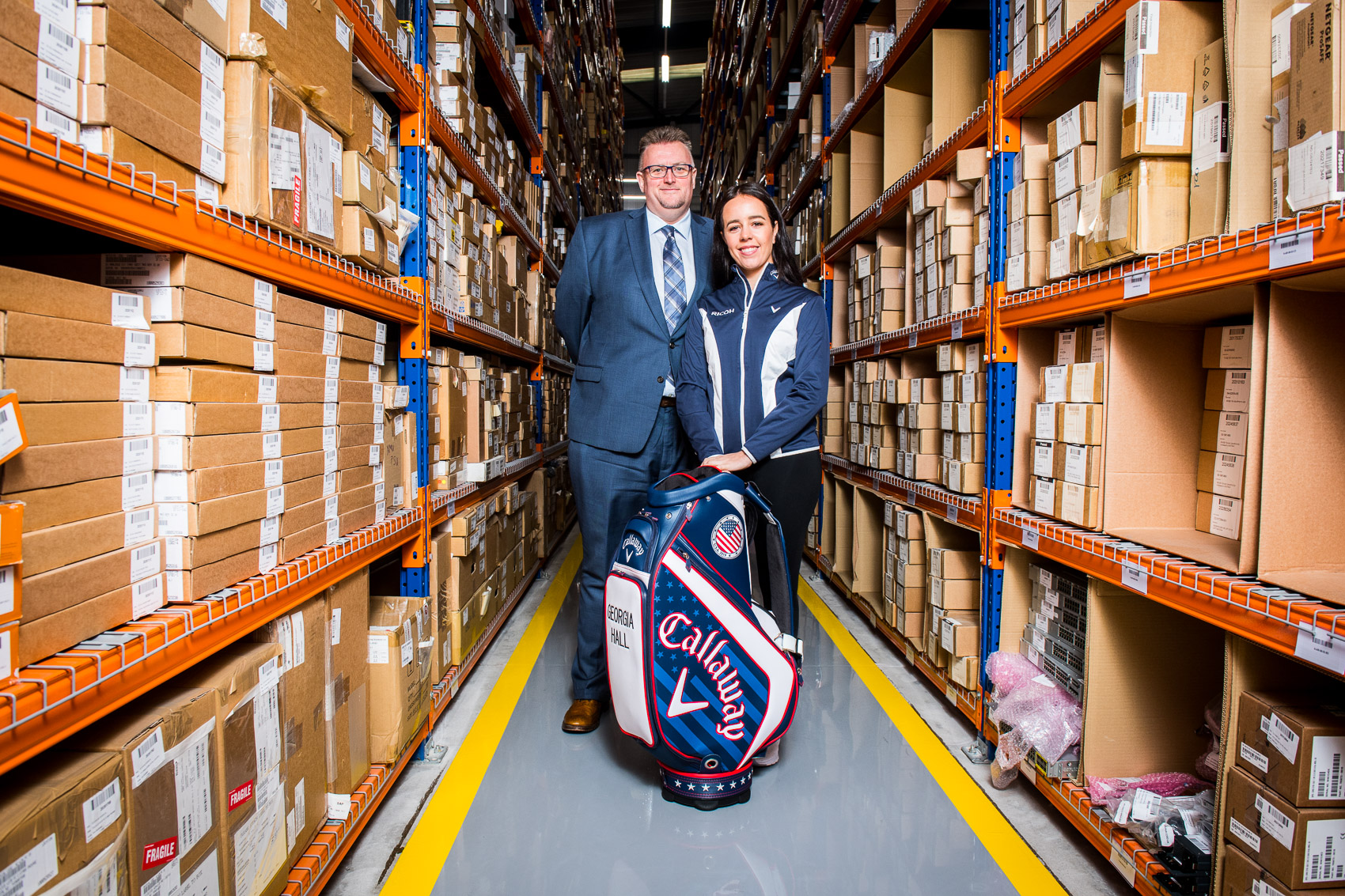 Leading global channel services provider, Agilitas IT Solutions, is proud to announce that Agilitas brand ambassador, Georgia Hall MBE has recently donated her signed US Women's Open Golf Bag to help bolster funds towards Agilitas' chosen charity  the Children with Special Needs Foundation.
Georgia Hall MBE became an Agilitas brand ambassador early in 2019, and wears the company's logo on her golfing clothing at all tournaments. She hosts a number of exciting company events where Agilitas employees and partners are able to meet her in person, including the opening of Agilitas' new international logistics hub earlier this month.
The CWSNF raises funds to support people, groups and schools to assist with their equipment, holidays and tuition. It provides essential care for children with special needs across Surrey, East Berkshire and North Hampshire, as well as helping highly talented children who find it difficult to reach their true potential without support.
With Georgia's generosity in donating her US Women's Open golf bag alongside other on-going support, Agilitas has been able to help raise over £8,000 for the Children with Special Needs Foundation.
"I am delighted to be in a position where I can help support CWSNF. The work they have done and what they have achieved over the past 25 years is amazing. I hope this contribution will help these remarkable children and their families have a great future." said Georgia Hall MBE. "It is a privilege to work so closely with a company like Agilitas. We share very similar values, as illustrated in our work together to support such a valuable charity."
Shaun Lynn, CEO of Agilitas, commented: "It's great that Agilitas and Georgia can support an exceptional charity such as CWSNF. We hope this donation continues to enable CWSNF to realise their goals of putting a smile on tomorrow – today."
Gordon Parris MBE JP from CWSNF said: "We are grateful to Agilitas and Georgia Hall MBE for this donation, this will go a significant way to helping our families who have children with special needs or special talents to grow. We are truly thrilled with the amazing support we have received and we hope this recent engagement with Georgia Hall MBE helps to continue raising the profile of such a worthy charity."