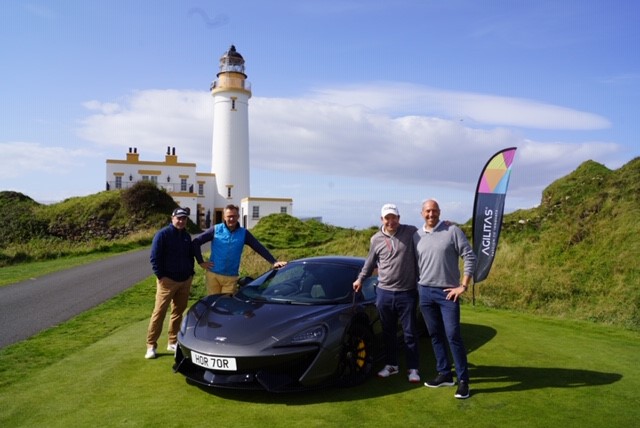 Leading global channel services provider, Agilitas IT Solutions, has today announced that it was proud to sponsor the 19th annual ATOS charity golf day at Turnberry Golf Course on 5th September, for the second year in a row.
This year's event was held to raise money for The Prince's Trust and The Paul Lawrie Foundation and raised around £160k. The Prince's Trust is a youth charity that helps young people aged 11 to 30 get into jobs, education and training. The Paul Lawrie Foundation provides opportunities for juniors of any age to start playing golf, compete at golf and improve their capabilities to the highest level.
The event was hosted by Agilitas partner Atos, and has raised millions of pounds for charity over the years.
Shaun Lynn, CEO, Agilitas, commented: "We are proud to sponsor this charity golf day for the second year in a row. The day was a huge success yet again. The Prince's Trust and the Paul Lawrie Foundation are both very important charities, and we are glad to be able to offer our support."