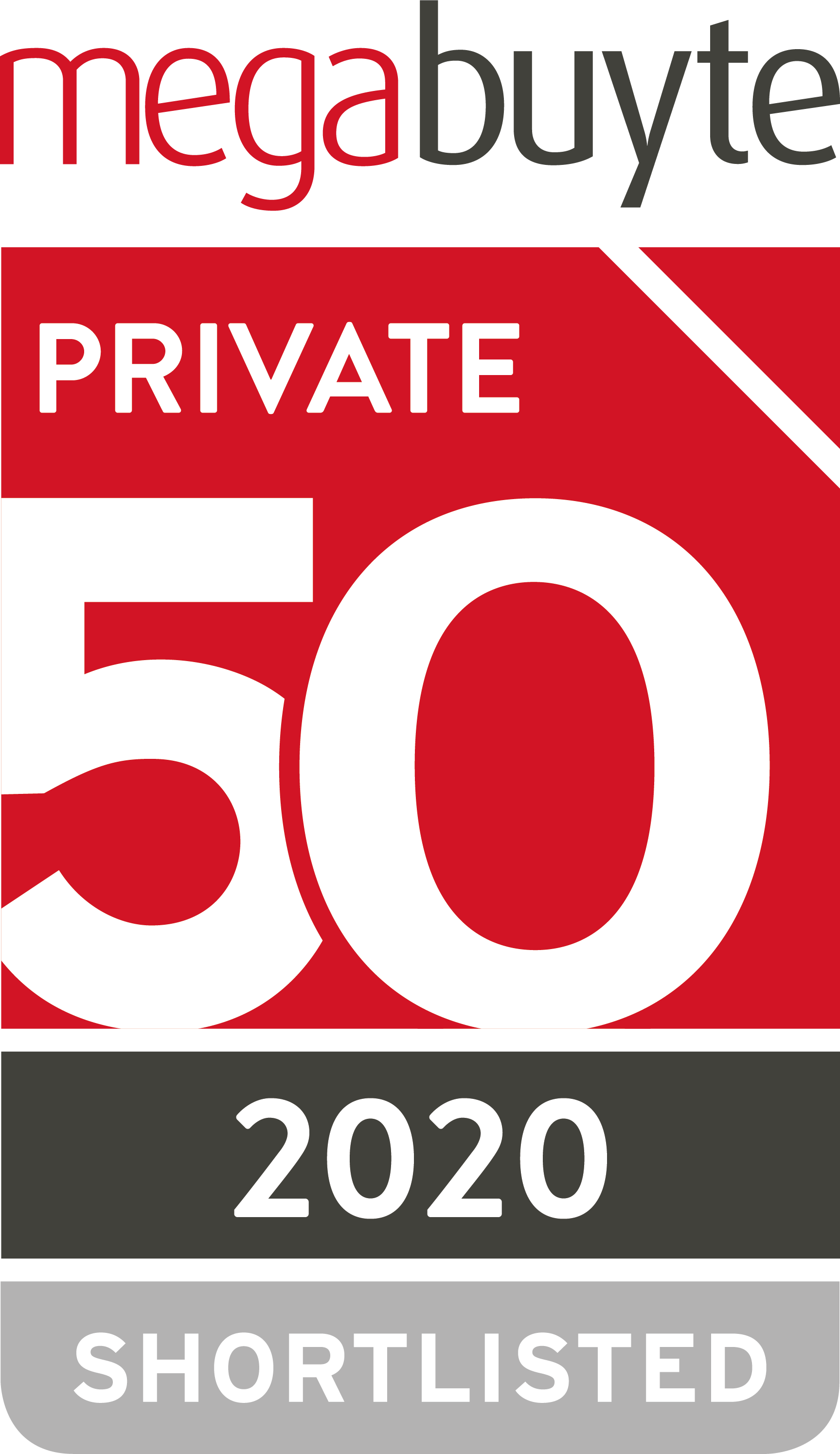 Leading global channel services provider, Agilitas IT Solutions, has today announced that it has been shortlisted for the Best Performing Company in the Infrastructure Services category at the 2020 Megabuyte50 awards.
The Megabuyte50 awards are an independent ranking of the UK's best-performing, privately-owned technology companies as defined by Megabuyte's proprietary Megabuyte Scorecard benchmarking methodology. The awards identify the UK's 50 best performing privately-owned technology companies and, within that universe, individual excellence both within peer groups and overall. Companies are assessed against seven financial criteria including size, growth, margins and cash flow.
Agilitas' impressive growth in the last year has seen its overall turnover reach £12 million in FY19, generating an EBITDA consolidated group profit of £2.6 million. This represents growth of 30%, when compared to the FY18 financial year results. Furthermore, with an EBITDA percentage return against turnover of 22%, Agilitas' growth compares favourably to its peers, as it leads the way in delivering both UK and global, outcome-based IT solutions for its channel partners.
This exceptional growth has been the result of Agilitas delivering its services to an increasing number of UK and worldwide channel businesses. Agilitas now trades in over 60 countries worldwide, and is always working to ensure that it remains relevant to its customers. As such, it has recently announced the launch of AssureMeNow, the first of its kind channel services online pricing portal for maintenance services.
"We are delighted to be shortlisted for the Megabuyte50 Awards this year," commented Shaun Lynn, CEO, Agilitas. "Our outstanding growth is a testament to the hard work of the whole Agilitas team, who strive relentlessly to ensure that Agilitas can continue to deliver world-class channel services solutions for customers on both a UK and international scale."
This shortlist entry follows on from Agilitas being recognised as the Best Performing Infrastructure Services Company at the Megabuyte Emerging Stars awards back in March 2018.  Winners of the Megabuyte50 Awards will be announced on 23 January 2020 at the Megabuyte100 awards event in London. For more information about the Megabuyte Awards, visit www.megabuyte-awards.com/megabuyte-50/overview