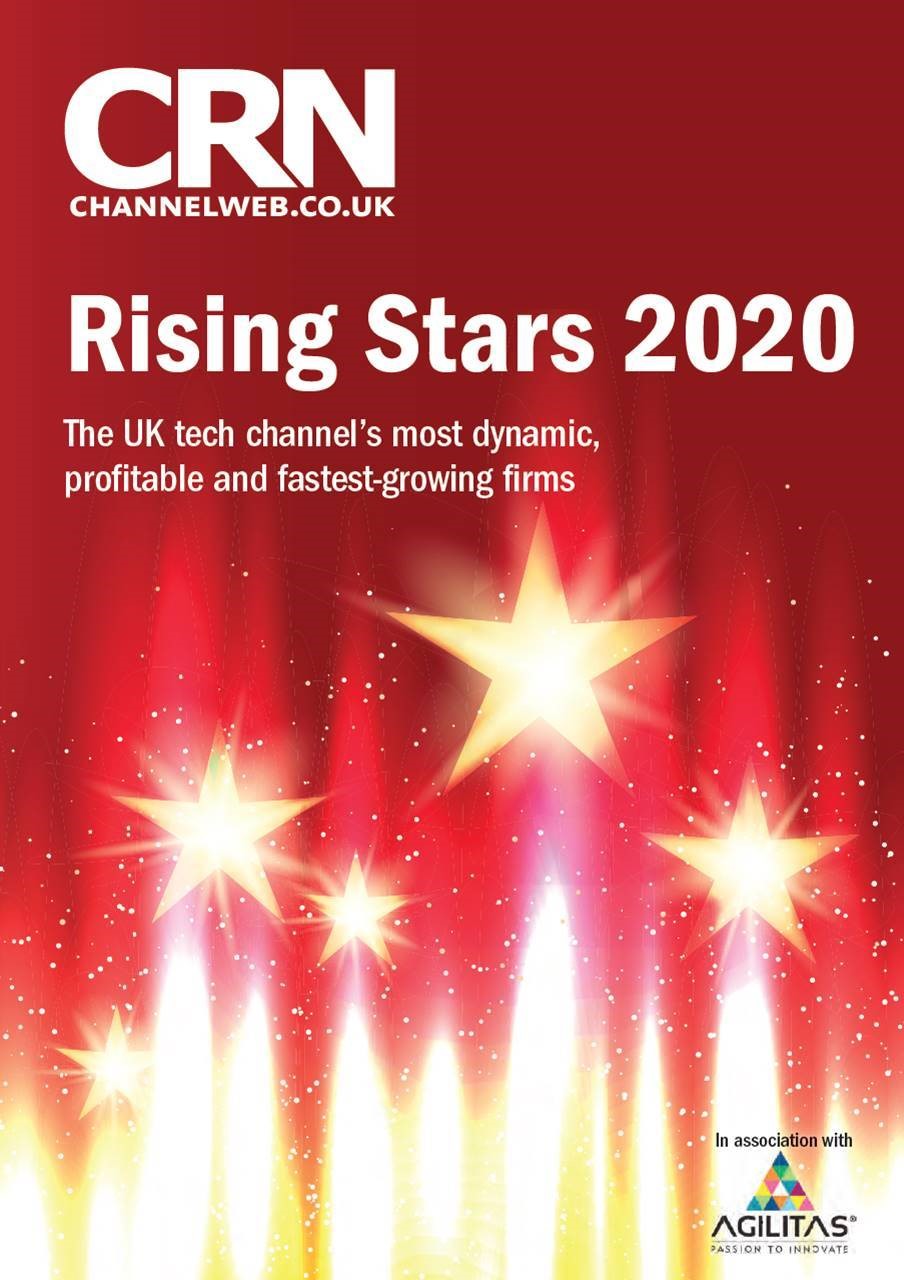 Agilitas is proud to announce that it is the headline sponsor of the 2020 CRN Rising Stars report, for the third year in a row. The Rising Star report investigates into what DNA makes a profitable business in the channel industry.
Three years on from its launch, the CRN Rising Stars report has developed into a distinctive, inclusive and smart collection of information which not only gives valuable recognition to the businesses taking part, but also offers inspiration for others in the channel sector. The 2020 report includes profiles and rankings of six small to mid-sized tech providers that are lighting up the industry with their growth and profitability, and how their business DNA works for them.
"We are delighted to be partnering with the CRN Rising Stars report again this year" said Shaun Lynn, CEO of Agilitas. "The report gives valuable insight for those looking to further understand what is in the DNA of our most successful companies.  As anybody operating in this industry knows, the market is growing more and more competitive every year, so companies need to continue innovating in order to remain relevant to their customers. It has been a pleasure to have continued our association with the CRN Rising Stars report and those top performers residing in it for our third year in a row, and we look forward to continuing this partnership into the future."
The report includes channel companies ranging from MSPs to cloud specialists, such as Adarma, Kick ICT, Minttulip, Pentesec, SICL and Sol-Tec. From the information provided in the profiles of these successful businesses, it becomes clear what makes up the quality DNA of a growing channel business, providing valuable information for the wider industry to make sure they stay relevant to their customers and to continue to grow.
Please click here to request a download of the CRN Rising Stars report