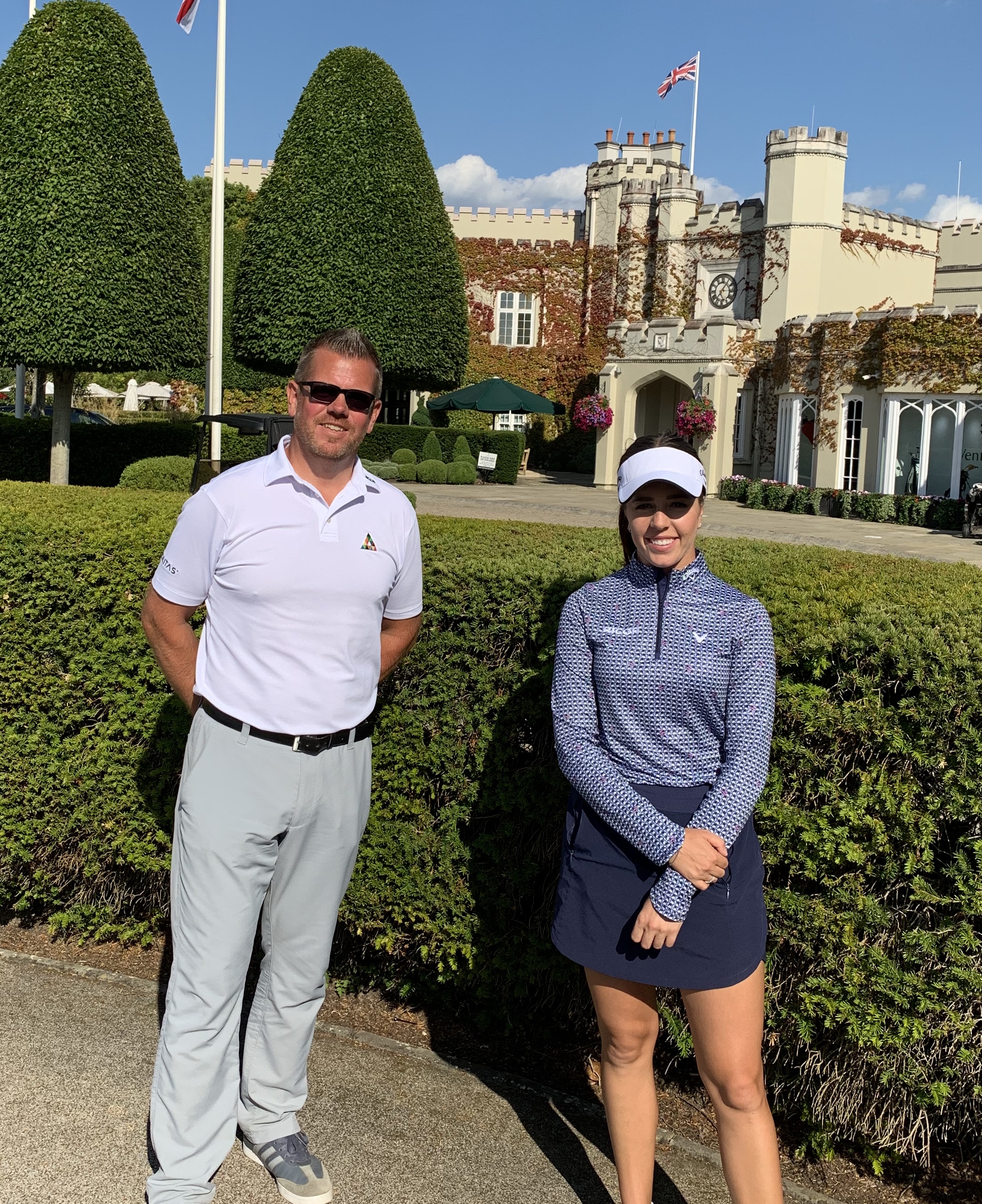 Leading global channel services provider, ​Agilitas IT Solutions​, is proud to announce that it has extended its partnership with Georgia Hall MBE, professional golfer and former Women's British Open champion and Solheim Cup Winner, until 2022.
After a successful couple of years as their brand ambassador, Agilitas has increased its investment to support Georgia. As part of the new agreement the Agilitas logo will be proudly positioned on the front of her top, demonstrating a strong alliance between two leaders in their respective fields.
As part of their partnership over the last two years, Georgia has attended Agilitas' golf partner days at the Ryder Cup Twenty Ten Course in Celtic Manor, as well as playing alongside Agilitas team members and partners at their inaugural AgiliGolf event. Earlier this year, Georgia opened Agilitas' new international logistics hub based in Nottingham. She has also participated in charity events by donating her US Open golf bag for a charity auction on behalf of Agilitas' chosen charity the Children with Special Needs Foundation.
Richard Eglon, Marketing Director of Agilitas, commented: "We are delighted to extend our partnership with Georgia as she continues to achieve great things in Women's Golf. She has fully embraced her role as Agilitas brand ambassador and the team have passionately welcomed her into the Agilitas family. Georgia is a true role model for all generations and demonstrates the same values as Agilitas including leadership, determination and professionalism. As an international business, Georgia's profile remains aligned with our own and we look forward to seeing our relationship grow even stronger."
Both Georgia and Agilitas have set themselves some ambitious goals over the coming years and are looking forward to supporting one another in helping to reach those targets. The partnership has become more than just a sponsorship agreement, it is two likeminded leaders with a passion to succeed in their respective areas of expertise.
"I am so excited to continue my role as brand ambassador for Agilitas," said Georgia Hall. "Agilitas is such an innovative and passionate company, and this is why we work so well together, as we share the same values. I have thoroughly enjoyed being part of the Agilitas family – officially opening their new logistic hub and engaging with the rest of the Agilitas team on their partner golf days have been highlights for me. It has also been an honour to work with Agilitas to raise funds for charities such as the Children with Special Needs Foundation. I can't wait to see what the next couple of years brings as we share continued success together"
To find out more, please visit www.agilitas.co.uk/who-we-are/brand-ambassador