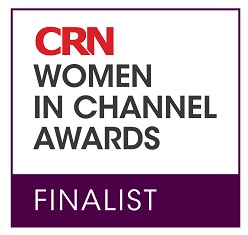 Agilitas is proud to announce that two of its hard working employees have been shortlisted in this year's CRN Women in Channel Awards. Donna Simpson, Finance Director, has been shortlisted for Role Model of the Year, while Flora Johnson, Head of Customer Support and Agilitas' employee number 1, has been shortlisted for Manager of the Year.
Both women are being recognised for their commitment to improving Agilitas' IT channel services and moving the industry forward. They are both shining examples of Agilitas' dedication to making the channel more diverse and removing the stereotype that it is a male-dominated industry.
The CRN Women in Channel Awards shine a light on best practice within the UK channel. The awards will recognise the achievements of the entrepreneurs, leaders and exceptional employees who can act as role models for young females considering a career in this fast-paced, dynamic industry.
"The whole team is immensely proud of both Donna and Flora for everything they have achieved and helped us with in their careers here at Agilitas. They have continued to inspire women at Agilitas and across the IT channel as a whole. As the IT channel is becoming increasingly popular for women looking to build an exciting future, this reflects the growing number of women looking to join the company," comments Shaun Lynn, CEO of Agilitas.
The CRN Women In Channel winners will be announced at a black tie ceremony held at The Brewery in London on 17th October.