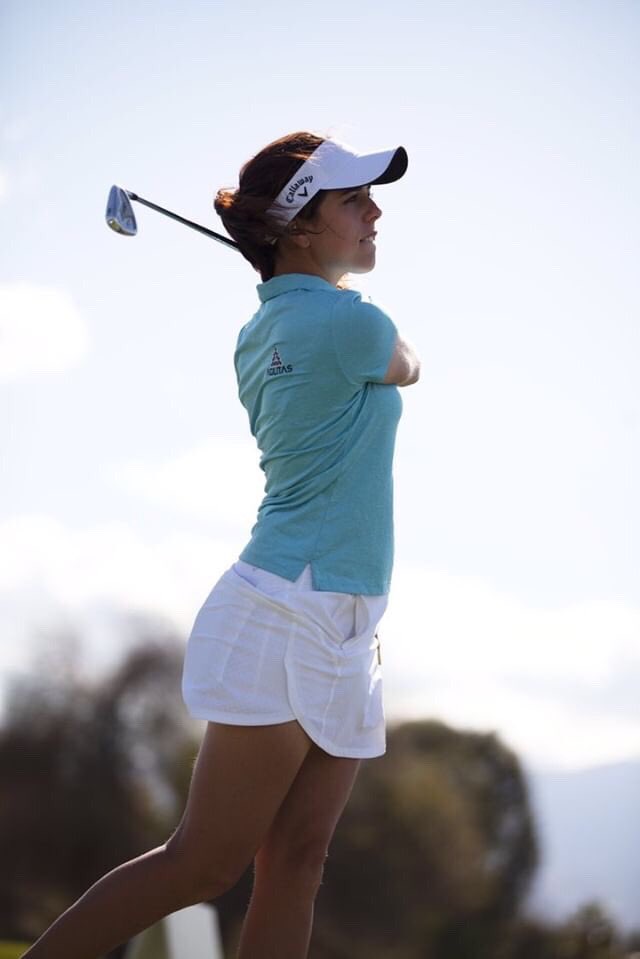 Leading global channel services provider, ​Agilitas IT Solutions​, is proud to congratulate its brand ambassador, Georgia Hall on being awarded an MBE in the Queen's Birthday Honours list.
Georgia Hall became an Agilitas brand ambassador earlier this year, and sports the company's logo on her clothing at all tournaments. She will also be hosting a number of exciting company events where Agilitas customers will be able to meet her in person, including the Agilitas annual partner Golf Day in July.
The 23-year-old from Bournemouth was also the Women's European Number One in the sport for 2017 and 2018. In August last year, her two-shot victory at the Women's British Golf Open marked the fifth win for a British woman at a major championship.  She will be defending her title at Woburn this coming August.
Shaun Lynn, CEO of Agilitas, commented: "We are delighted to congratulate Georgia on being awarded her MBE. It is a great experience to be part of this journey and to be supporting such a fantastic young talent at the top of her game. Georgia is continuously going from strength to strength in her career and this award clearly demonstrates her determination and leadership as a leading female golfer. Just like Agilitas, Georgia's progress is clearly gathering momentum. Her leadership and motivation to continually improve in her field are values that we are proud to see in our brand ambassador, as we feel they reflect our core values as an organisation."
"I am unbelievably honoured to be receiving an MBE. It has been so hard for me to keep this exciting news a secret from my family and friends so I am really happy to be able to talk about it now," said Georgia Hall. "It's a huge boost for my confidence ahead of a busy summer of tournaments and I think it's so awesome for women's golf to be recognised in this way. I literally can't wait to go to St James Palace and, when I get my next bit of time off, my mum and I will definitely be focusing on getting our outfits sorted."