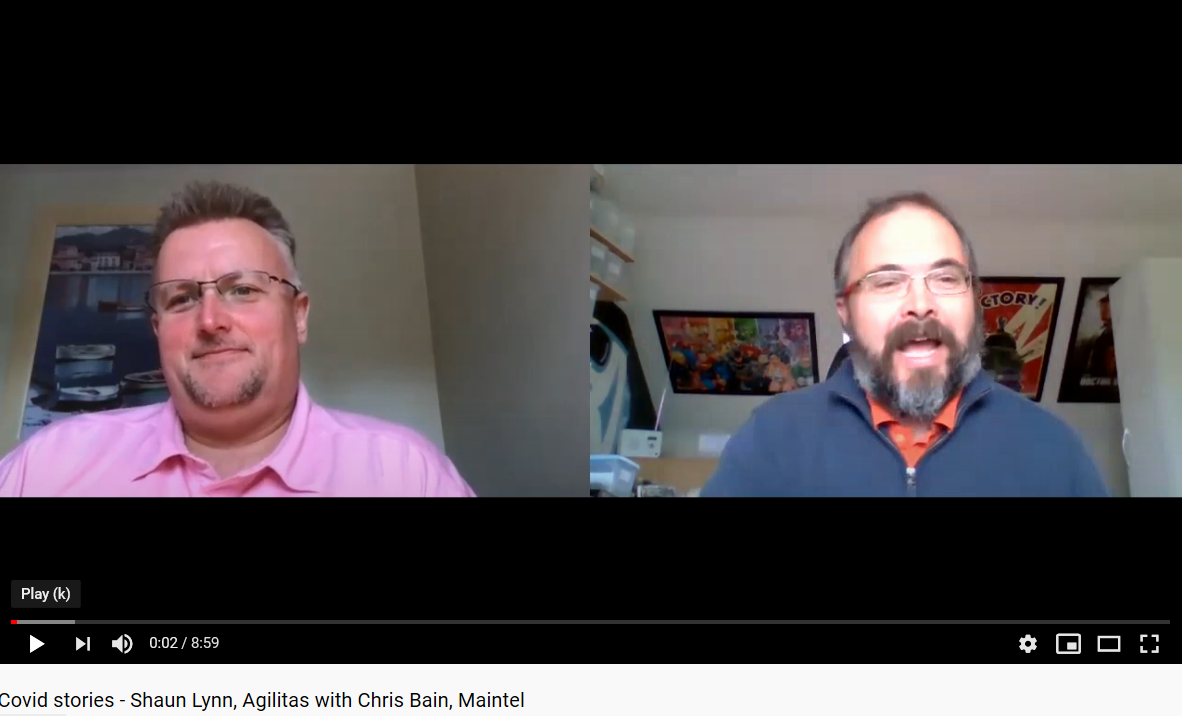 In the latest episode of Covid Stories produced by Maintel's Director of Partners, Alliances and International, Chris Bain, our CEO, Shaun Lynn explains how Agilitas has made adjustments to adapt to a rapidly changing logistics and engineering space.
In the interview, Lynn discusses how Agilitas has been implementing more safety procedures in their facilities to keep their staff and customers safe. He also discusses how employees have enjoyed being remote and how there has been an increase in productivity since working from home.
Maintel is a cloud and managed communications provider who helps to transform the workplace of their customers. They are also an Agilitas partner.
"I would like to say a big thank you to Chris and Maintel for this opportunity to talk about how Agilitas has been affected by COVID-19 and what this means for the future of our business. Over the last couple of months, we have discovered our strengths as well as what we need to work on, one of those being to use the latest technology to our advantage. During these times, it's important to keep the conversation going and it's great that we can all share tips and advice to help each other out," said Shaun Lynn, CEO of Agilitas.
To view the video please follow this link: https://youtu.be/jSzL5PXc_Lw