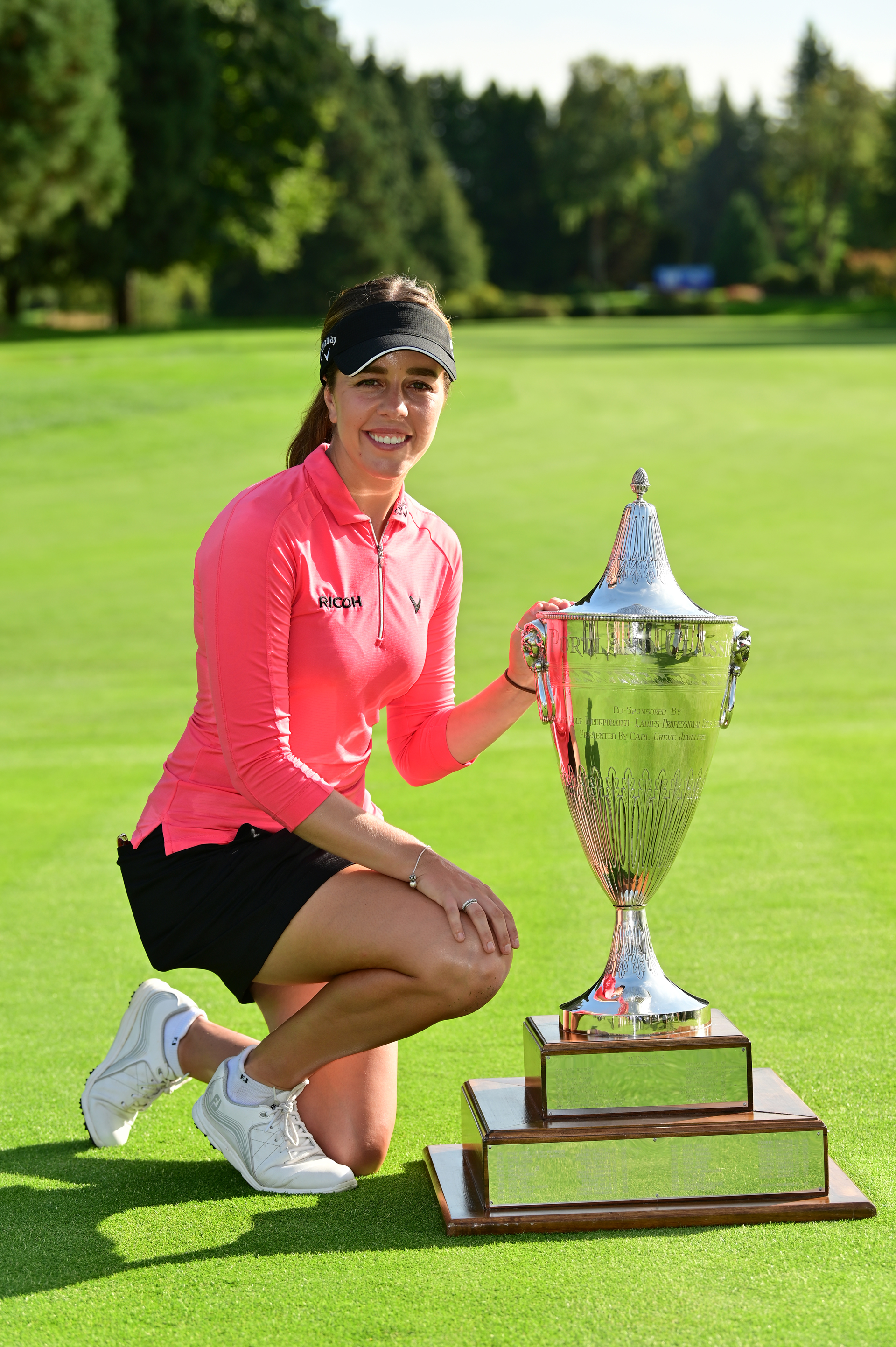 Leading global channel services provider, ​Agilitas IT Solutions​, is proud to congratulate its brand ambassador, Georgia Hall on being crowned champion at The Portland Classic Tournament in the US last weekend.
Georgia Hall MBE is an English professional golfer and former Women's British Open & Solheim Cup winner who participates in a number of championships around the world. Georgia became a brand ambassador for Agilitas at the beginning of 2019, and proudly wears the company's logo on her clothing at all tournaments she takes part in.
The talented 24-year old achieved victory at The Portland Classic, a women's professional golf tournament in Oregon, over the weekend. Founded in 1972, this annual event is the oldest continuous event on the LPGA Tour.
Richard Eglon, Marketing Director of Agilitas, commented: "We are extremely pleased to congratulate Georgia on an amazing win at The Portland Classic. Her success continues to reflect her drive and determination as a leading golfer, two traits which we also feel represent our core values as an organisation. I speak for the whole of Agilitas when I say that we continue to be inspired by her incredible journey to be the leader in her field."
Georgia Hall commented: "I couldn't be happier with my win at The Portland Classic last weekend. Winning a tournament in the US is a huge milestone in my career and I'm so grateful to have the support of all the team at Agilitas. Together, through hard work and a passion for what we do, we continue to experience success in our respective fields. It's great to see that women's golf is being recognised across a wider audience as I believe it's so important to inspire young people to follow their sporting aspirations."
Team Georgia also consists of her caddie Harry Tyrrell who is also sponsored by Agilitas.