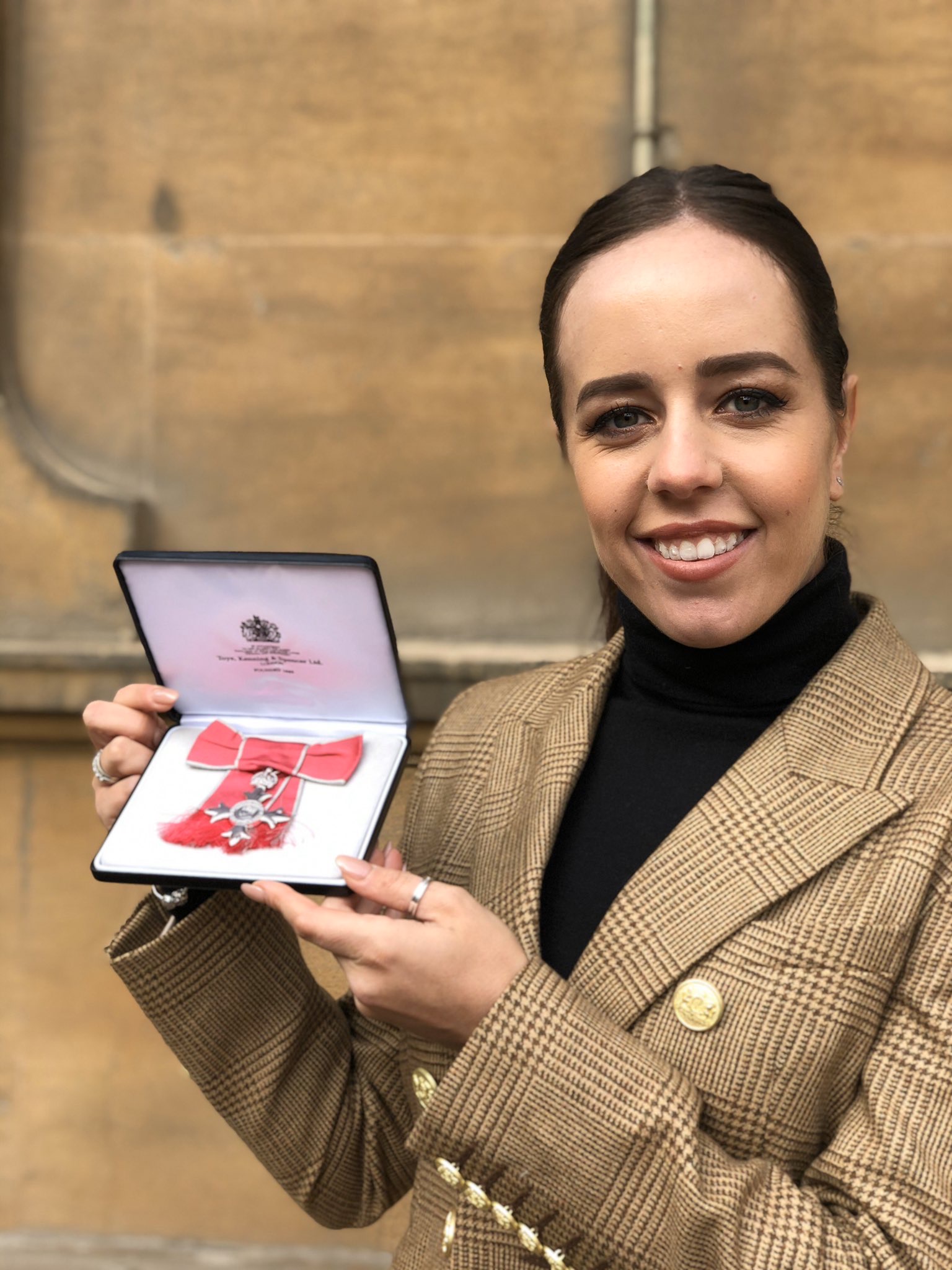 Leading global channel services provider, ​Agilitas IT Solutions​, is proud to congratulate its brand ambassador, Georgia Hall on collecting her MBE after being awarded it in the Queen's Birthday Honour List in June this year.
Georgia was awarded her MBE today by Prince Charles at Buckingham Palace. Georgia attended the ceremony with her Mother and Grandmother who proudly supported her as she received the award.
Georgia Hall became an Agilitas brand ambassador earlier this year, and sports the company's logo on her clothing at all tournaments. She has also been host to a number of exciting company events where Agilitas employees and partners have been in attendance and she will also be attending the opening of Agilitas' new international logistics hub early next year.
The 23-year-old from Bournemouth was also the Women's European Number One in the sport for 2017 and 2018. In August last year, her two-shot victory at the Women's British Golf Open marked the fifth win for a British woman at a major championship.
Richard Eglon, Marketing Director at Agilitas, commented: "We are delighted to congratulate Georgia on picking up her MBE. It is an honour to be supporting such an inspirational young talent who is achieving so much in their career. Georgia is constantly developing and achieving more in her career and this award is a true testament to her determination and leadership as a leading female golfer. We're so proud of Georgia's motivation to always work harder and improve in her field and we continue to mirror these core values as an organisation."
"I am so honoured to have received my MBE. It was so exciting to go to Buckingham Palace and have my MBE presented to me by Prince Charles. When I found out I had been awarded an MBE in June it really boosted my confidence and encouraged me to work even harder in the upcoming tournaments I had. I'm delighted to have the support of a sponsor like Agilitas with such similar brand values to my personal values. It's amazing that women's golf is being recognised and I hope it will inspire other young people to work hard and achieve in sport." commented Georgia Hall.