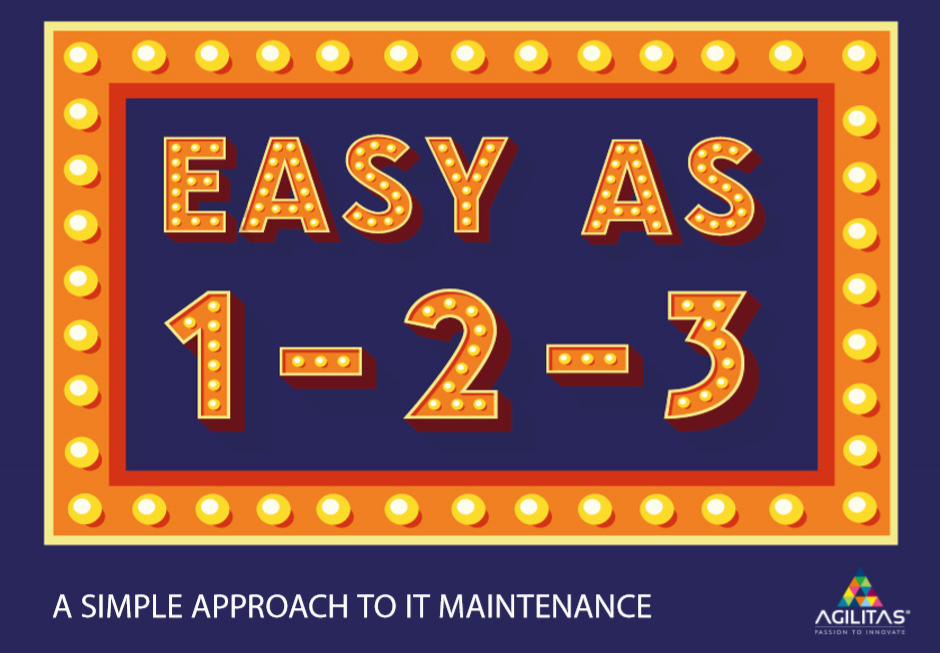 Agilitas IT Solutions has just announced its new hardware maintenance promotion, 'Easy as 1-2-3', to help its channel partner customers

Agilitas IT Solutions, the leading global channel services provider, has announced that its new hardware maintenance promotion, 'Easy as 1-2-3', to help its channel partner customers. With Easy as 1-2-3, partners using the AssureMeNow pricing portal get the first three months of maintenance services for new contracts completely free, with nothing to pay until the end of the free period. Agilitas has made the decision to offer this promotion to help support its partners as much as possible through this challenging time caused by the COVID-19 pandemic and the consequential lockdown. Partners have the choice to either pass the terms on to their end-user clients to ensure customer satisfaction and loyalty, or use it to help with their own cash flow.
The Easy as 1-2-3 promotion requires a one-year minimum contract as the offer only applies for new business acquisition. The offer only applies to quotes that are self-served on the Agilitas AssureMeNow online services pricing portal. As an added loyalty reward, an additional ten percent will be given on the AssureMeNow price for Multi-Year contracts.
Shaun Lynn, CEO, Agilitas, explains: "During these unprecedented times, we want to help our loyal partners as much as we possibly can. I'm delighted that we have been able to offer these generous terms to both our partners and the wider channel community. This will hopefully contribute in ensuring channel firms can continue to support their end-user customers through this difficult time, with the ability to use our updated online pricing tool, AssureMeNow." This news came shortly after Agilitas brought forward the release of its updated channel services pricing tool, AssureMeNow, to support the increased number of remote workers across its channel partners. The offer applies to the UK only and is valid until 31st July 2020. 
IN THE PRESS (PAGE 42): http://www2.channelinfo.net/MayJune2020xv52/#page=42